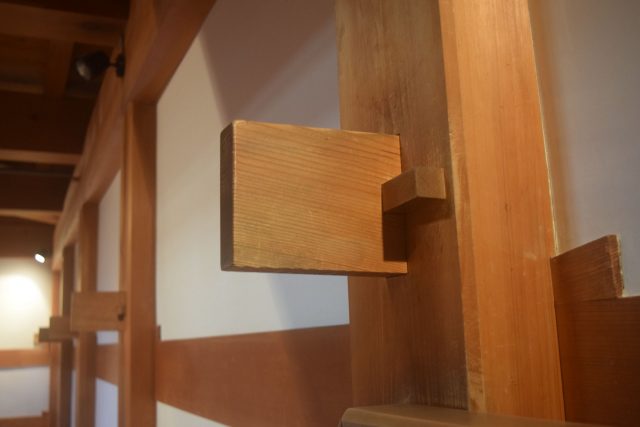 "Kigumi", a Technique Used by Miya carpenters


The traditional methods used by Miya carpenters are called "Tsugite" and "Siguchi," in which wood materials are secured together without using metal nails. "Tsugite" is a technique used to extend the length of timbers, and "Shiguchi" is a technique used to join timbers. On the upper part of the second floor, you can see the structure is made of wood joined horizontally and vertically. This method makes use of the flexibility of wood to increase strength and earthquake resistance.

It is also worth noting that in the vertical mortise holes in the wood, other pieces of wood have been inserted precisely and then secured with wooden pins.