Miyagi Zao Shiroishi Ski Resort
2020 Season Information
Get the most enjoyment out the snowy Zao!
"Miyagi Zao Shiraishi Ski Resort" is a reasonably-priced resort for beginners to advanced players.
With superb views overlooking the southeastern slope of the Fubozan in Minami Zao, the southern area of Miyagi Prefecture, and the Pacific Ocean, this ski resort also boasts its fluffy and fine-powder snow.
There are a variety of slopes available, such as a wide and gentle Family Course ideal for children, families, and beginners. Intermediate skiers may want to try the A Course to enjoy the right level of speed fluctuation. Experienced skiers can enjoy several compact and varied courses to get the adrenaline rush, such as the Flat Burn with 38-degree inclination, the deep-snow D Course and Cob Course, and others.
Children who have never skied before can play at a free Kids Park and enjoy sledding and playing in the snow. When weather permits, children can also play at the famous "Air Dome Giraffe Slide". Customers can also rent sleds, helmets, and boots here.
Courses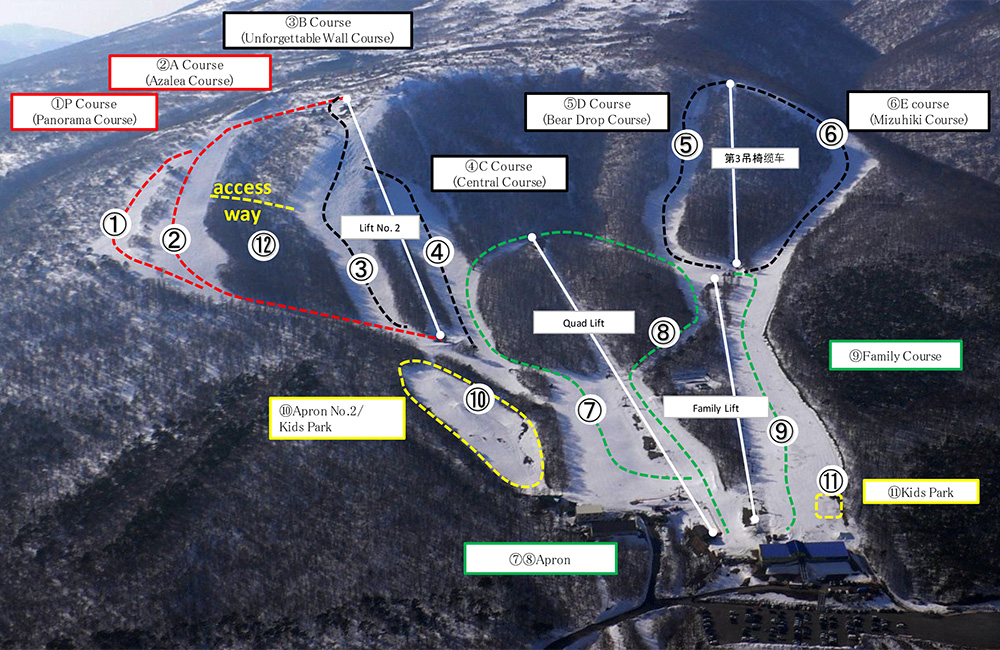 Fees
1) Lift usage fee *planned prices
2) Rental Fees *planned prices
3)School ※The indicated prices are valid for the previous year. They will be revised in the 2020 season.