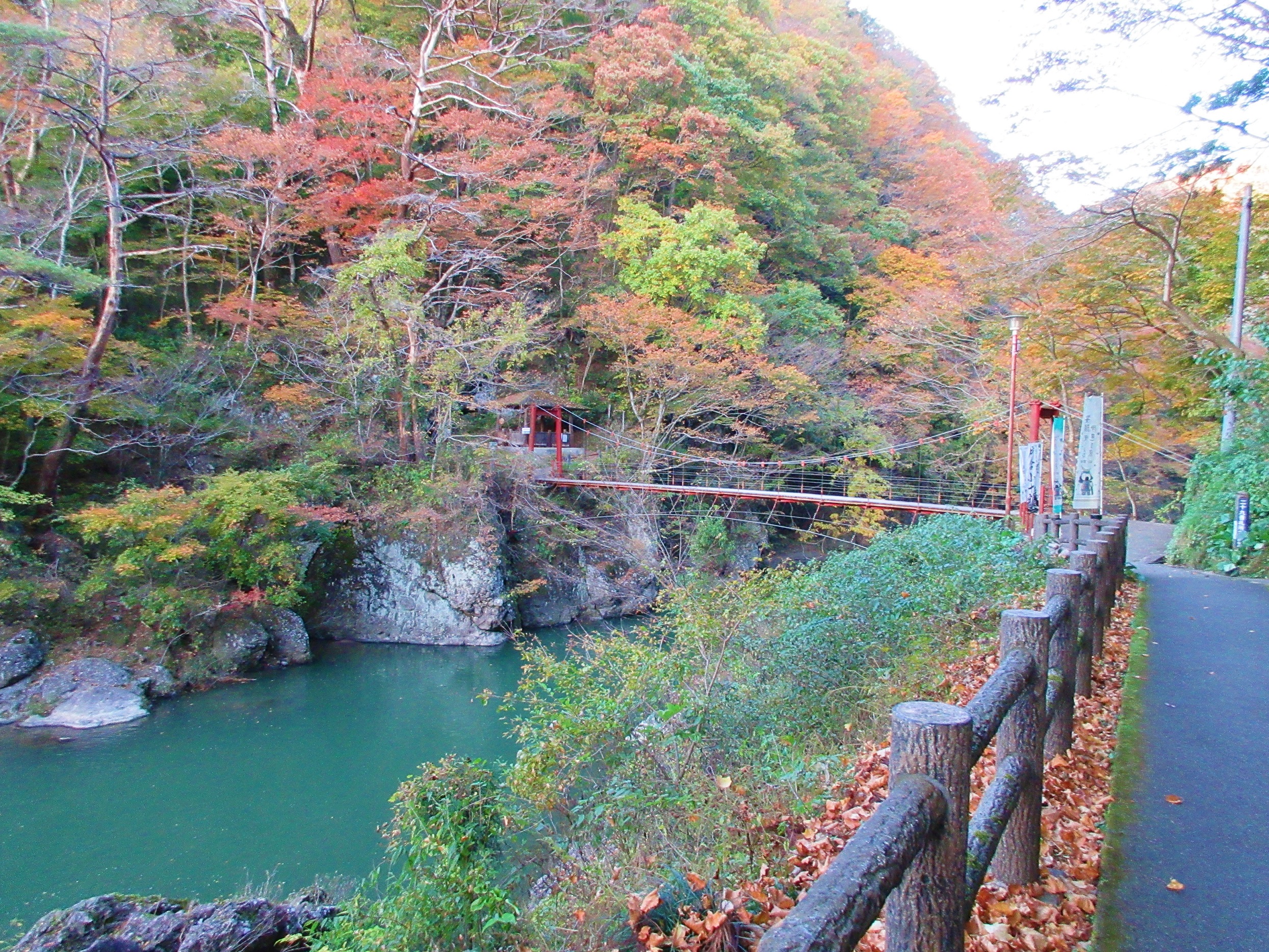 "Obara Canyon", the best autumn leaves in Shiroishi City!
Place is located 20 mins by car from Shiroishi IC. You will arrive at Ohara Onsen after you pass through the tunnel of beautiful trees. The west side of Ohara Onsen is a valley where the trees change their colors from season to season. Green during spring and summer, red and orange during the autumn, and white in winter with snow.
The beauty of this place is also mentioned in a poem read by one of the great writers from Meiji era and called this place "Hekigyokutei Valley" which means the valley of Blue and Green jewelries. From that time, this place as known as Hekigyokuei Valley.
Shiroishi river is the most beautiful during autumn. It turns itself to gold by reflecting the colors of the autumn leaves. Enjoy the beauty of nature while also listening to the murmur of a brook.