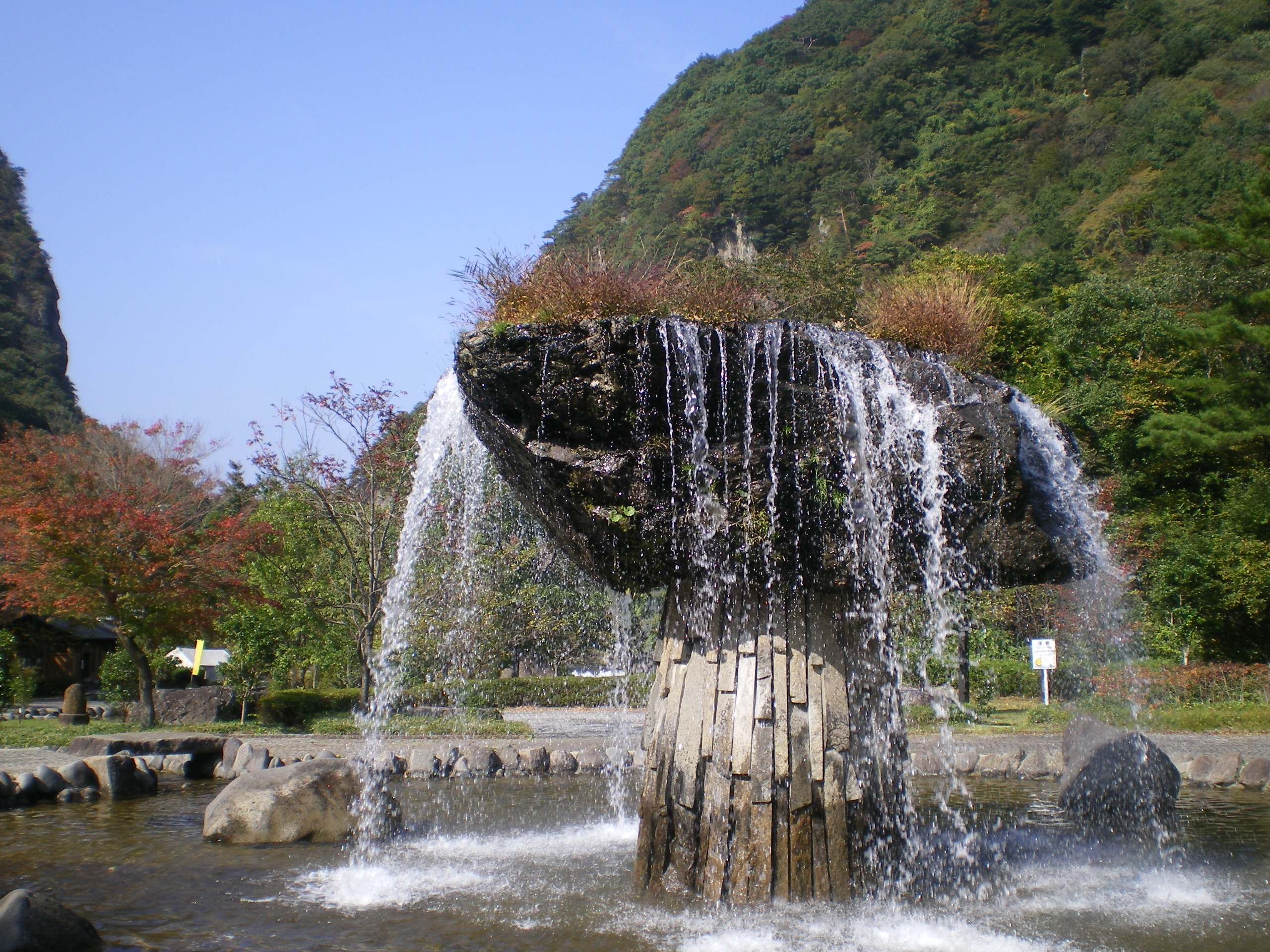 【Zaimokuiwa Koe (nThe Timber Rock Park)】"The park of a talk with water and stone" that makes you feel close to the beauty of "Timber Rock" designated as a natural treasure of Japan.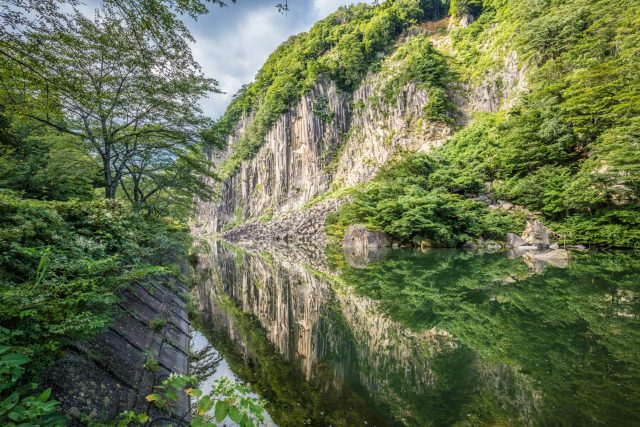 Located just upstream of the Shiroishi River, just under "Shichikashuku Dam", there is a natural treasure of Japan, "Timber Rock" with a height of about 65 m and a width of about 100 m. "The park of a talk wiht water and stone" utilizing the rock and the abundant water of the Shiroishi River provides the nature of the Ohara while displaying the magnificent natural beauty of "Timber rock" on the opposite side. It is a place of relaxation.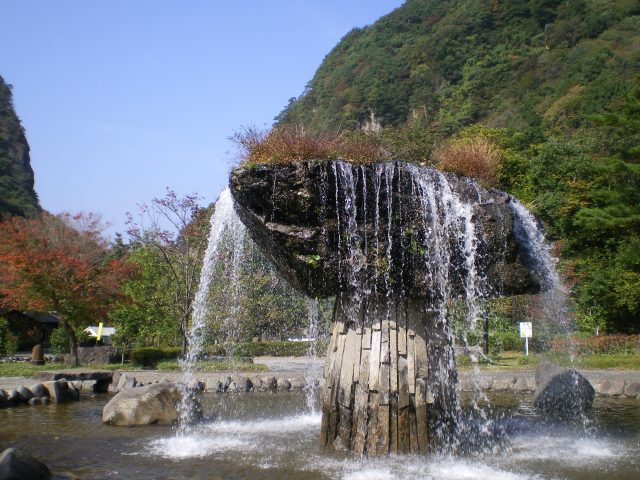 In spring, cherry blossoms fully bloom and the fresh green leaves shine brightly. From late April to early May (the Goldern Week), "Carp Streamers (Koinobor)"is held and it is a hidden photo spot where you can take a picture of both the cherry blossoms and the carp streamers swimming in the sky.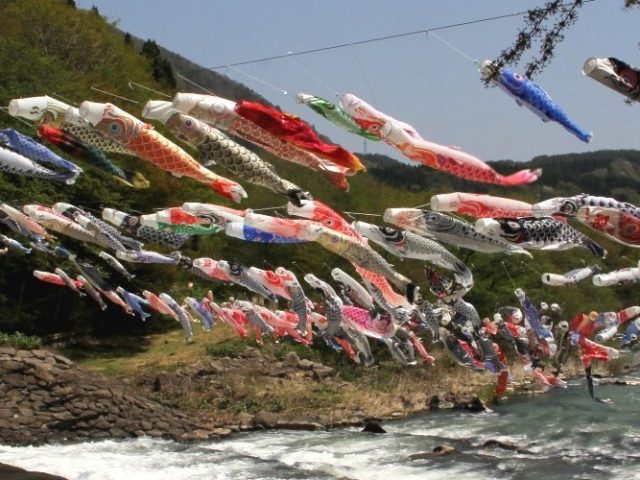 Summer is crowded with families who enjoy water play in search of coolness. It is nice that the admission fee is free. While picking with a lunch box, it is good to spend the relaxing time with your family.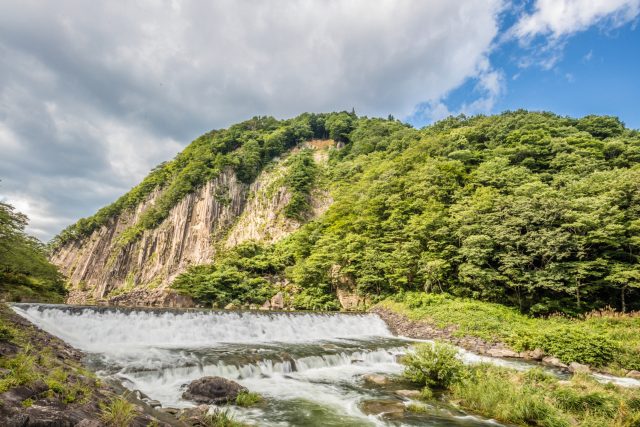 In autumn, a large number of people visit here from inside and outside the prefecture to see the spectacular scenery of the combination of the beautiful autumn leaves and powerful Timber Rock.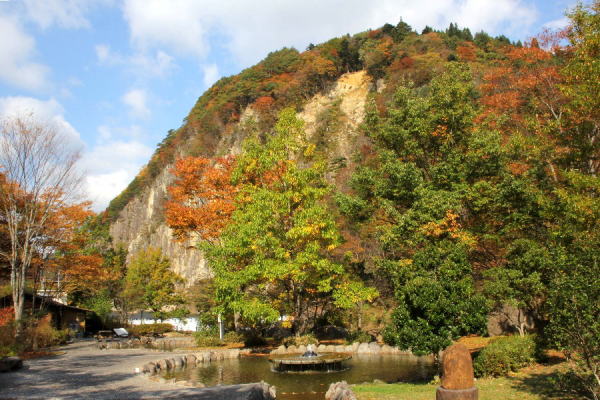 The Miyagi Prefecture Designated Important Cultural Property "Kamitozawa Detection House (Kamitozawa Kenndannyashiki)" and "Kimura Family Residential Building" (Kimuraku Jyutaku)" have been restored inside the park and they can be vsisited for free.
Utilizing the parts of the time when it was founded in the middle Edo period, the residences that were the symbol of the town hall were faithfully reproduced.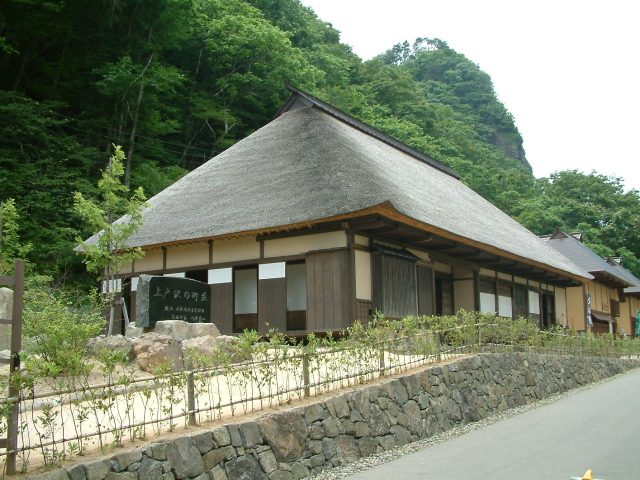 The farmer's restaurant "Soba Nagomi Tea House" in the park is also a popular gourmet spot.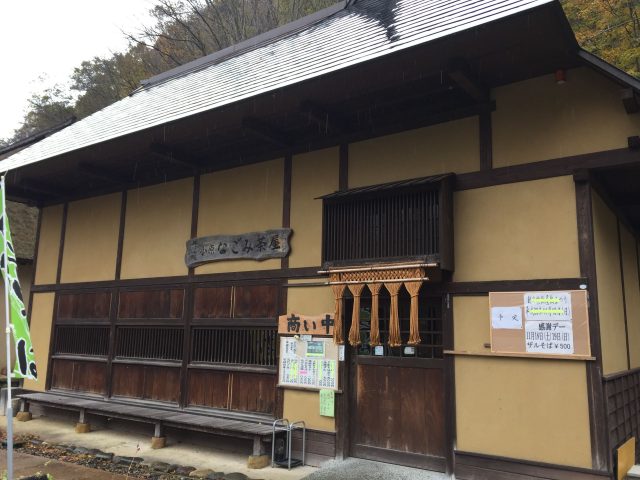 Inside the "Nagomi Tea House" featuring an appearance reminiscent of the Edo period is a relaxing space with a natural light through a grid of windows and warmth of wood.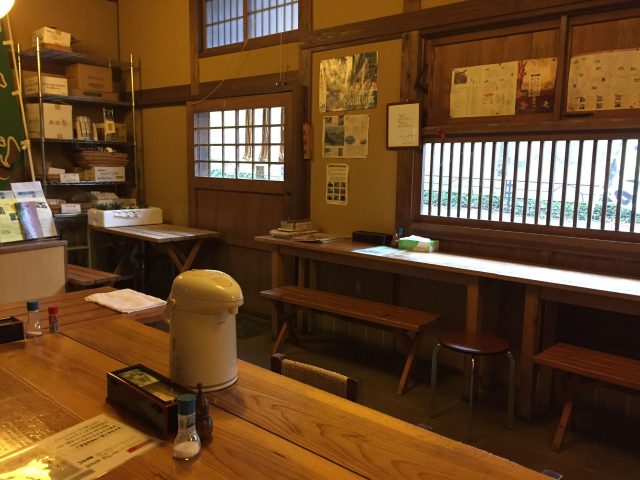 While feeling the majestic nature of the Timber Rock, you can have delicious soba and wild vegetables dishes.
Because it is adjacent to the "Detection Houses", it seems that when the Nagomi Tea House is full, you can get a spacial permission to have soba inside the Detection House.
(It will be closed in winter from December to March.)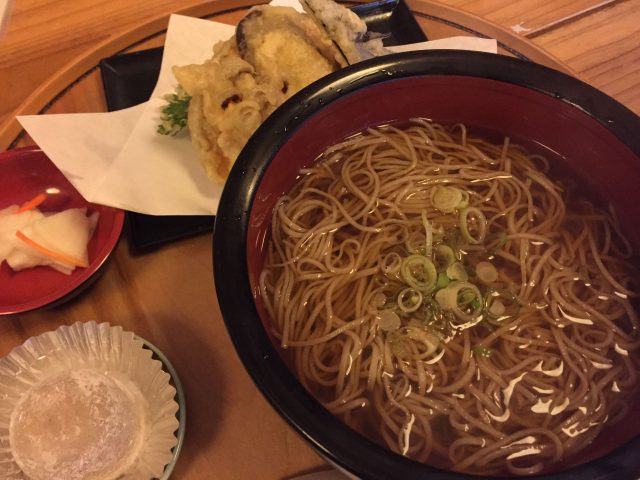 In the park, there are also the Agricultural and Foresty Fishery Products direct sales store "Ohara Ikiiki Direct Sales Store", the "Timber Rock Shop", the natural refrigerator "Timber Rock Ice Room".
The ice room, which is made using natural wind holes, is filled with cold air even in summer. It is slightly mysterious.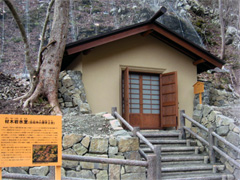 ※ Please be aware of the business days and closing times of each facility.
The Timber Rocks Park shows various expressions throughout the four seasons. How about a nice drive to see the superb view?